Why Are You Looking Forward to Summer Programs?
December 7, 2020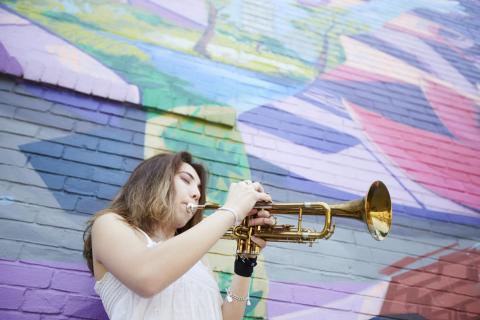 Last summer was the first that Berklee offered its summer programs remotely, and while students couldn't be on stages and in studios, many found the experience so rewarding that they signed up for summer 2021—this time on campus. These students say that while they're looking forward to checking out Berklee in person and meeting new people, they're coming back for much of what they got last summer. 
"Hopefully, it's not too much different when it's back on campus," said Matthew Frank, a 17-year-old guitarist from Virginia Beach, Virginia, who attended Guitar Sessions. 
Joslyn Symonette, a 13-year-old multi-instrumentalist from Baltimore, Maryland, shared a similar feeling about last summer: "I didn't know how it was going to go...but I ended up getting a lot out of it. It was just a great overall experience and I'm hoping to have that again next summer."
Matthew, Joslyn, and other returning students had several reasons for coming back. Below are edited excerpts from conversations with them about what the remote summer programs were like, and why they enrolled again. 
'I Got to Learn a Lot'
—Matthew Frank, 17, guitarist
Every student said that one of the most valuable things about their summer program was that they deepened their knowledge and were exposed to new aspects of music, equipment, and the industry that they knew little about before. 
"Everything was awesome. I was learning new things right off the bat. I was sitting here taking notes, like, 'Wow, everything is so new,'" said Joslyn, who came to Day Sessions never having worked with electronic music before, but who was so inspired by her program that she is coming to Boston for the Electronic Music Production and Sound Design Workshop next summer. "I'm hoping to learn more about [electronic music] and the different apps I can use, and tools that I need."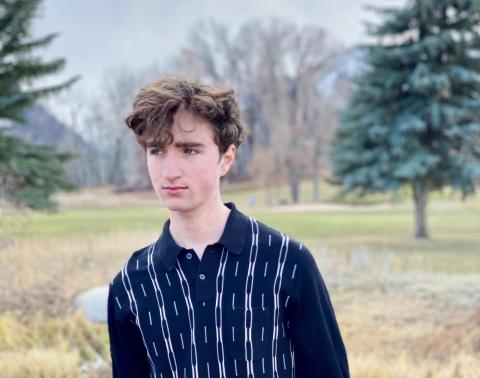 She might find herself in a studio with 14-year-old Murphy McCleery, a pianist and guitarist from North Chatham, Massachusetts.
"I learned a lot about sampling from visiting artists; I learned a lot about hardware, modular synthesis—different stuff that wasn't necessarily part of the workshops, but the visiting artists kind of brought that to the table, so you got everything," said Murphy, who's coming back for the electronic music production workshop as well as Aspire: Five-Week Performance Intensive. 
"I got a lot out of [Day Sessions] but I didn't get the full in-person studio environment experience, so that's something I'm really looking forward to," he said. 
Haver Muss-Nichols, a 15-year-old guitarist from Aspen, Colorado, said he appreciated the small groups in his Guitar Sessions program. "[I liked] having very specific learning and having a teacher focusing on your improvements. I liked how it was very personal," he said.
'It Was Really Fun'
—Joslyn Symonette, 13, multi-instrumentalist
Though students learned a lot, last summer's programs weren't all nose-to-the-grindstone; there was some serious fun being had. 
"It's an environment where you could learn a lot but also have the time of your life," Murphy said of his Day Sessions. 
Korynn Gagne, a 15-year-old vocalist and pianist from Ashburnham, Massachusetts, said that instructors found ways to keep her remote Vocal Summit sessions entertaining. "I did the open mics, and those were a lot of fun. There were a lot of people bringing in their own songs. [Berklee Instructor] David Jiles was the host; he was a very good host. He had all these themes he would give us. He would change his [Zoom] background every week and he would dress accordingly to the themes," she said. 
'I Really Loved the Instructors'
—Maura McGarvey, 16, drummer
Maura McGarvey, a 16-year-old drummer from Palatine, Illinois, who's attending the Five-Week program next summer, said that one of the highlights of her Drums and Percussion Workshop was that she got to learn from someone she's admired, drummer Skip Hadden, a Berklee professor.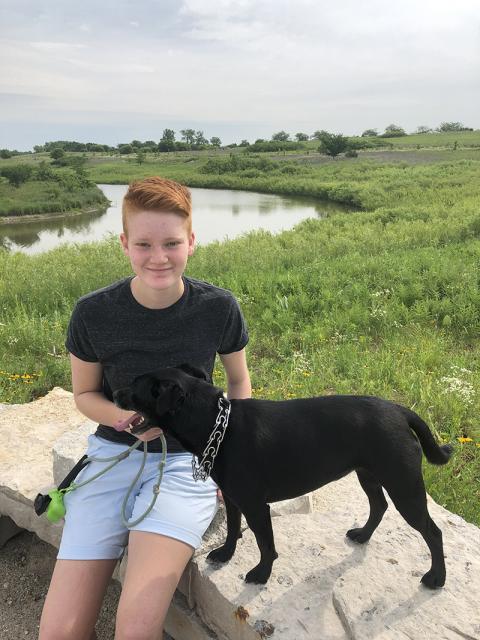 "He's done a lot of the songs that I listened to before I was in the class, so I was kind of intimidated. But he's actually very personable, and just the other week he emailed me with an article about Sheila E., which is one of my favorite drummers, and he was like, 'This article reminded me of you.' And I was like, 'Wow, Skip Hadden just emailed me, a random person from the middle of Illinois!' So he's really great," Maura said. 
For Haver, what stands out when he thinks about last summer was the openness of his guitar teacher, Assistant Professor Kevin Belz. "I really enjoyed the responsiveness of my personal teacher, because he was...very helpful if you had any questions."
For Murphy, it was the faculty's depth of knowledge that was impressive: "The staff are very experienced. They know a lot about all the topics that I could possibly imagine wanting to learn about."
'It Was a Diverse Curriculum'
—Korynn Gagne, 15, vocalist and pianist
Not only did the students enjoy their instructors and a well-planned curriculum, they say the visiting artists and workshops opened their eyes to new concepts. 
"They had the actual curriculum and then they also had all these workshops and activities that they had every week. And the workshops that they had were especially interesting," Korynn Gagne said. "There was the copyright workshop, and the woman there was very good at explaining everything. She just took all this legalese and made it easy for a bunch of teenagers and young adults to understand."
Maura, the drummer from Illinois, also found that the visiting artists taught her something completely new. 
"The guest artists were really good. The one that stood out to me the most is probably Royal Hartigan…. He was talking about West African drumming, and it was something completely foreign to me that I hadn't experienced before. He was using totally different kinds of drums, totally different kinds of sticks, and it was interesting to me to see that there's a whole different side of drumming that I hadn't been exposed to," she said. 
Haver, the guitarist from Colorado, said that he, too, liked the diverse perspectives. "When we had a guest speaker coming, they'd talk about specific things. So, for example, you'd have someone talking about heavy metal soloing and how you can bring that into other styles of guitar," he said, adding that "it allowed me to take ideas from many different genres of music instead of just staying in one."
Fellow guitarist Matthew agreed: "Going into that program I was very 'I liked what I liked and didn't like what I didn't like.' So being able to hear from guitarists and other musicians of that caliber in different genres sort of made me respect genres where before I might not have been able to appreciate them as much as I do now."
'It Was an Environment I Really Wanted to Be in'
—Murphy McCleery, 14, pianist and guitarist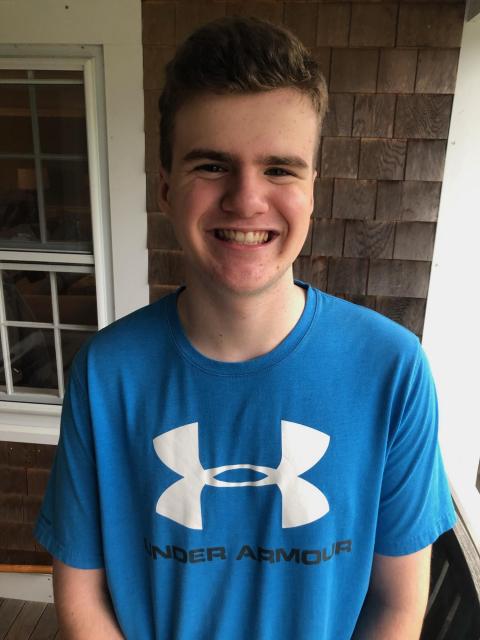 As much as the students said they enjoyed last summer, all were looking forward to experiencing Berklee in person, both for access to its facilities and to check out a place they are considering for college. 
"After the one-week camp I sort of had this mindset of wanting to go to Berklee for college," Matthew said. "[But] I just really think the Five-Week is going to be one of the determining factors of [deciding whether] I want to give the next four years of my life to this school."
Maura is also hoping for a taste of a possible future college experience: "I really want to go to Berklee; I've been working for it since freshman year…and I think that the Five-Week course is really going to give me the experience of what college is going to look like if I do end up making it into Berklee, and I'll get to be around other musicians my age that are as interested in music as I am, because I don't get that chance very often."
She's not alone. Many of the students echoed her feelings about being around like-minded people. One of the best things about the programs, Matthew said, is the chance to "be with other musicians that were able to share this passion and drive for music as I did, and just being able to sort of bond with other people there...it was nice to just be with other people who were able to motivate me and inspire me."