Meet Five City Music Scholars Attending Five-Week This Summer
June 24, 2020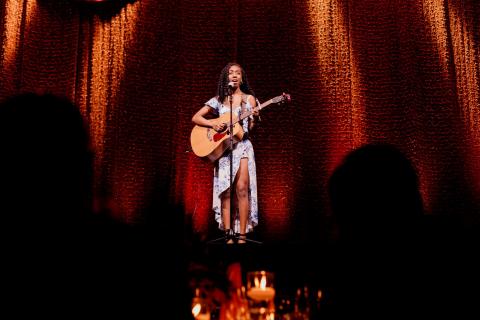 This year, Berklee awarded City Music Summer Scholarships to 60 outstanding young musicians from the United States and Canada. These students, who must be nominated by a Berklee City Music full-member site, have received full-tuition scholarships valued at $4,345 to Berklee's Aspire: Five-Week Music Performance Intensive (Five-Week) program, taking place virtually from July 11 through August 14. Five-Week is one of the world's most comprehensive summer performance programs, providing students with one-on-one instruction from Berklee faculty and special guests, including Esperanza Spalding B.M. '05, Jacob Collier, Terri Lyne Carrington, and Victor Wooten, among others. 
Meet five standout students who will be attending Five-Week as Berklee City Music Summer Scholarship recipients, representing an array of instruments and City Music experiences: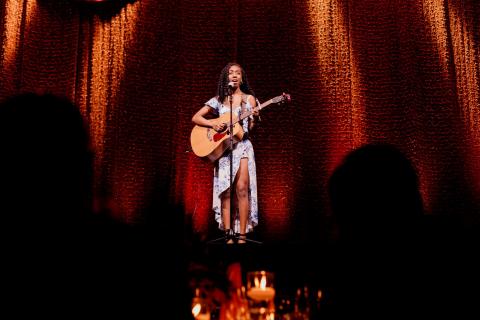 Bukola Balogun
Bukola Balogun is a vocalist from Coquitlam in British Columbia, Canada, who has attended the Sarah McLachlan School of Music for one year. "Attending the Sarah McLachlan School of Music has allowed me to work on my vocal technique and abilities, as well as to expand my knowledge of music theory, composition, and guitar," said Balogun. "The school has gifted me with a variety of opportunities that I am beyond grateful for, and it has allowed me to meet other young musicians in my community."
---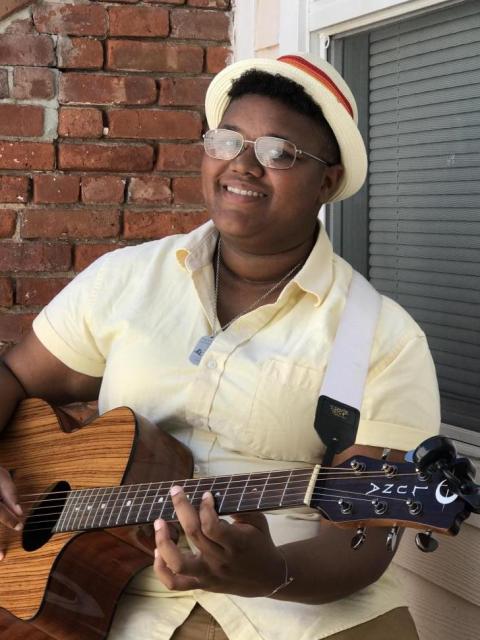 Leia Bryan
Leia Bryan, an electric bassist from Key West, Florida, has attended the Bahama Village Music Program for the past three years. "My Berklee City Music network site has given me a place where I can grow as a musician by working and collaborating with others, and by leading and even mentoring other young musicians," said Bryan. "It has given me access to necessary materials and resources to learn about and improve my music. And I believe, most importantly, it has given me two excellent mentors that help me nearly every day, not only in my musical development, but in my own personal growth and development."
---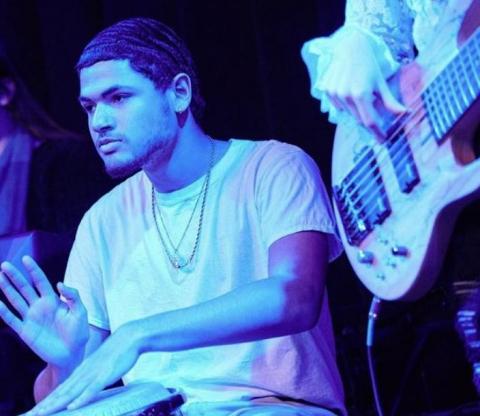 Helpy Castano
A native of Lawrence, Massachusetts, Helpy Castano will be attending Five-Week to study percussion. He has participated in Berklee City Music Boston for one year. "This experience has changed me in many ways—it has given me hope and strength and taught me things I never knew," said Castano.
---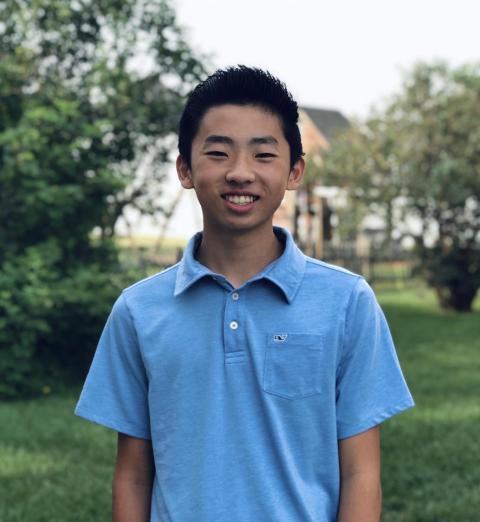 Ryan Hwang
Ryan Hwang is a drummer from Hopkinton, Massachusetts, who attended the Berklee City Music Preparatory Academy for four years. He is planning to study drums at Five-Week. "During my time at Prep Academy, I benefited greatly from the program. It was a wonderful experience that improved many different areas of my musicianship, from instrumental skills to technical production. I can't wait for virtual Five-Week," said Hwang.
---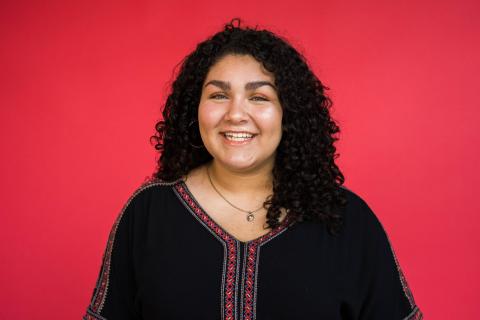 Melina Laganas
Melina Laganas, a vocalist from Marblehead, Massachusetts, has participated in Berklee City Music Boston for the past three years. "My experience with Berklee City Music Boston has completely transformed my life by providing me with the skills necessary to become a knowledgeable musician," said Laganas.
---
About Berklee City Music
Berklee City Music enables youth from underserved communities to develop musically, academically, socially, and emotionally, primarily through the study of contemporary music and the performing arts. Founded over 25 years ago by Berklee College of Music, the organization reaches over 55,000 students annually through a variety of programs and initiatives including the Berklee City Music Network, Berklee City Music Boston, and the innovative online Berklee PULSE Music Method. By using culturally relevant music as a vehicle for holistic youth development, City Music helps young people flourish as students, musicians, performing artists, and—perhaps most importantly—confident and well-rounded individuals ready to shape the world.