Next Steps for Enrolled Summer Programs Students - All Programs
This event has passed.
Please see the
events listing
for upcoming events.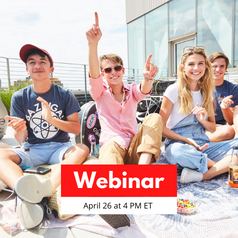 Get ready for the summer of a lifetime! In this webinar we'll walk through the steps to ensure you are prepared for your time on our Boston campus. You'll learn more about what to pack, when and where to arrive, and what to expect in the first days of your summer program. We encourage all enrolled students and their families to attend this informative webinar. 
In case you missed it or want to watch it again, you can view the webinar recording here.