Explore Our Summer 2023 Program Offerings
This event has passed.
Please see the
events listing
for upcoming events.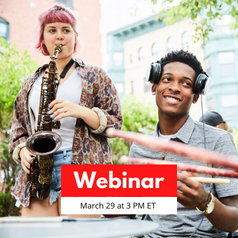 Join us for a webinar to answer your questions about our 2023 summer programs, including health and safety protocols we're implementing on campus. This event will be hosted by our summer programs operational manager, associate director of summer programs operations, and the manager of student affairs.
In case you missed it or want to watch it again, you can view the webinar recording here.